Dashboard Vodafone Mobile Broadband 4.05/Snow Leopard
Choose settings for prompts
You can set the data card application (Vodafone Mobile Broadband) to ask the user to confirm certain actions. Follow these instructions to select settings for prompts.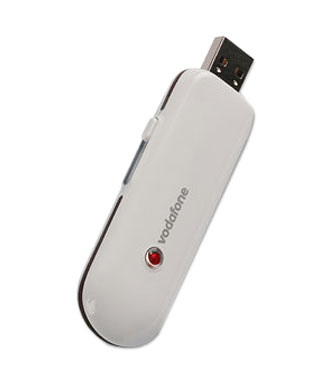 Click
Vodafone Mobile Broadband
.
2.

Select settings for prompts
Click the box next to one or more of the following settings to turn them on or off:
Overriding Best Connected
When the box next to the menu item is ticked (
V
), the setting is turned on.
Click
OK
to close the window.