Select network mode
There may be different network modes available depending on where you are. The network mode influences the data speeds your phone can achieve.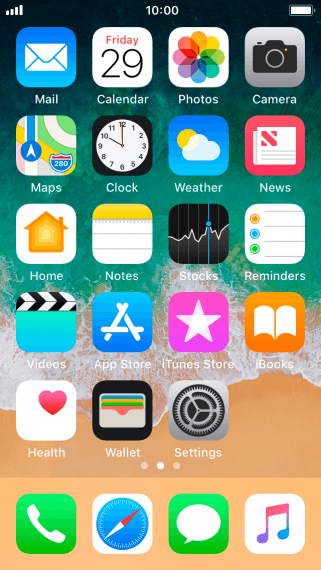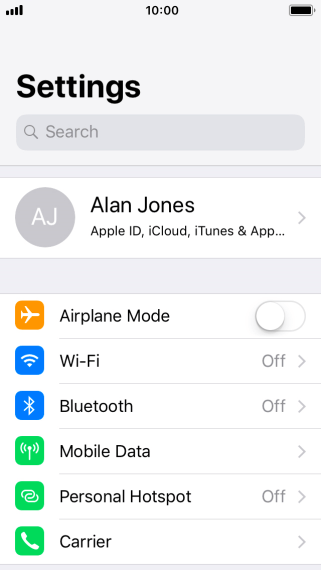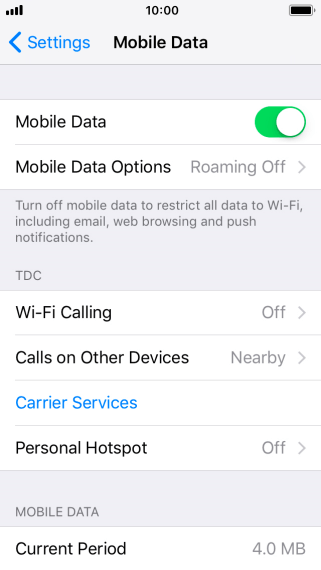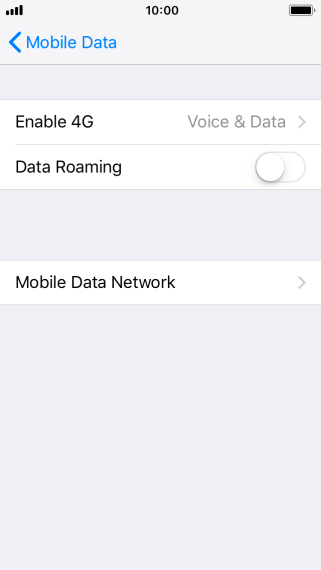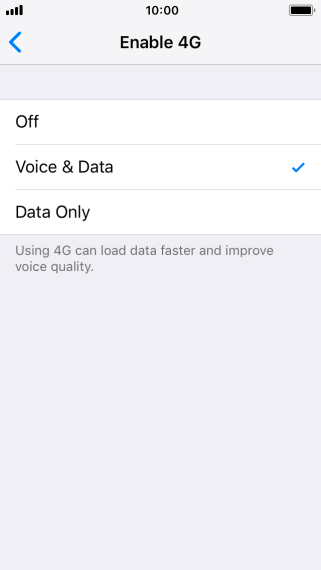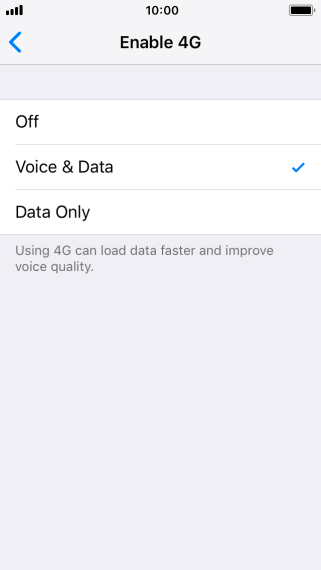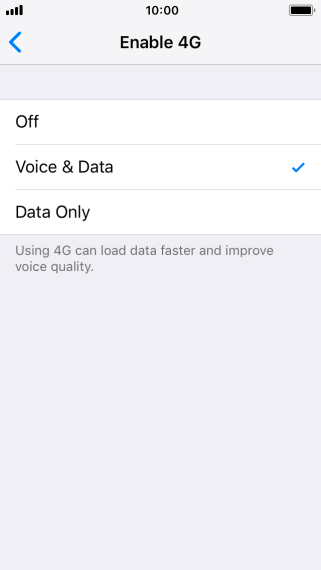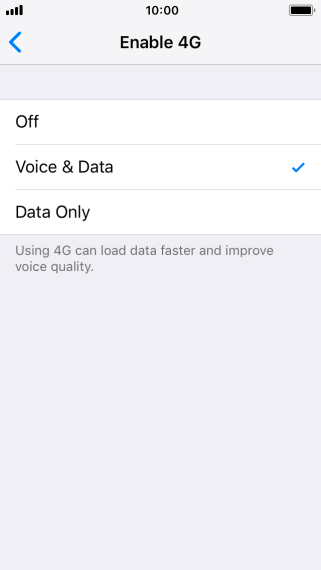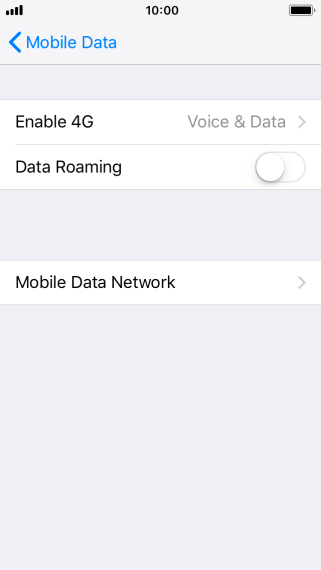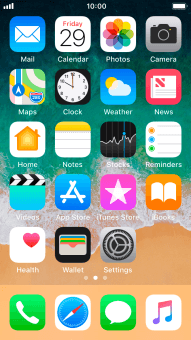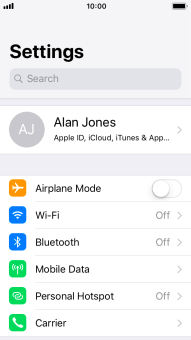 Press
Mobile Data Options
.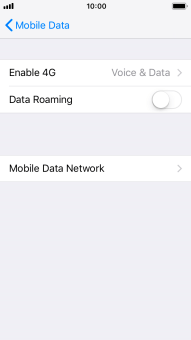 2.

2. Select network mode
To turn off use of 4G, press
Off
.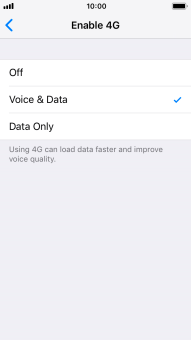 To use 4G for both voice calls and mobile data, press
Voice & Data
.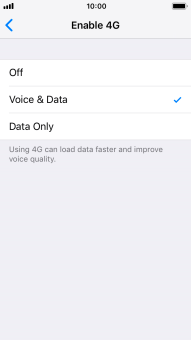 To use 4G for mobile data only, press
Data Only
.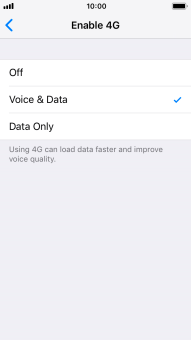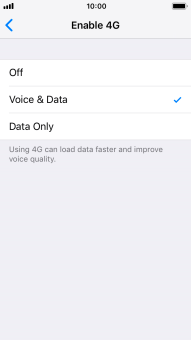 3.

3. Return to the home screen
Press
the Home key
to return to the home screen.