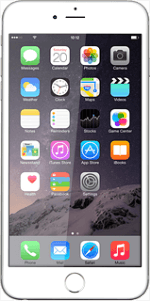 Apple iPhone 6 Plus
iOS 11.0
iOS 10.1
iOS8

If you don't know your device's software version, you can check it by selecting Settings > General > About.
Restart your phone
If your phone is slow or freezes, it might help to restart it.
Press and hold
the Home key
and
On/Off
simultaneously until your phone is restarted.