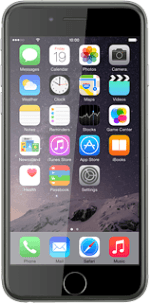 Apple iPhone 6
iOS 11.0
iOS 10.0
iOS8

If you don't know your device's software version, you can check it by selecting Settings > General > About.
Select language
You can select language for the phone menus.
1.

Find "iPhone Language"
Press
the required language
.
Press
Change to ‹language›
.