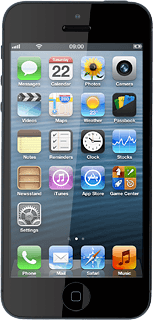 1.

Install app from App Store
Download and install
the required app
.
Open the app and find your
pass
(ticket, saver card or boarding pass).
If the pass isn't automatically added to Passbook:
Press
Add To Passbook
(or equivalent).
Press
the Home key
to return to standby mode.
Your
passes
are displayed.
When you arrive at a location where you need to use your pass, such as an airport, a cinema or a store, the pass with the QR code will automatically show on the lock screen.
Go to the scanner and scan the code.