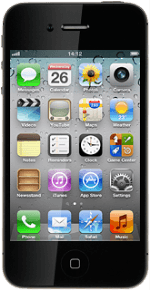 Apple iPhone 4S
iOS 9.0
iOS7
iOS5

If you don't know your device's software version, you can check it by selecting Settings > General > About.
Create playlist
Follow these instructions to create a playlist.
Press
Playlists
at the bottom of the display.
Key in a name for the playlist and press
Save
.
3.

Add audio files to playlist
Press
the required audio files
to select them.
Press
the Home key
to return to standby mode.