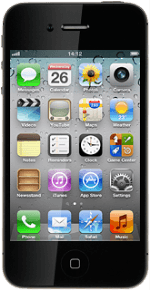 Apple iPhone 4S
iOS 9.0
iOS7
iOS5

If you don't know your device's software version, you can check it by selecting Settings > General > About.
Delete email configuration
If you have problems sending and receiving email messages, you can delete the email profile and then create the profile again. Follow these instructions to delete an email configuration.
1.

Find "Mail, Contacts, Calendars"
Press
Mail, Contacts, Calendars
.
Press
the required email account
.
Press
Delete Account
to confirm.
Press
the Home key
to return to standby mode.