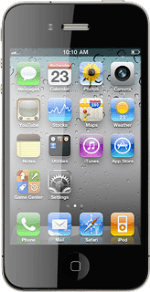 Apple iPhone 4
iOS5
iOS4

If you don't know your device's software version, you can check it by selecting Settings > General > About.
You can't start up your phone
We have found 5 possible solutions to your problem.
Before you start this troubleshooting guide you need to check one important thing:
Can you turn on your phone?
Yes
No
Why do we ask this question?
Why do we ask this question?
If you can't turn on your phone you need to solve this problem first. Solving this problem will most likely also solve your problem with starting up your phone.
Email this article to your friend