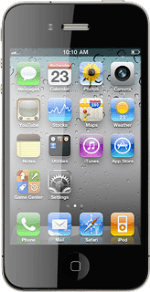 Apple iPhone 4
iOS5
iOS4

If you don't know your device's software version, you can check it by selecting Settings > General > About.
Choose message tone
The message tone is the sound you'll hear when you get a text or picture message. Follow these instructions to select a message tone.
Press
the required message tone
.
Your phone plays back the selected message tone.
Press
the Home key
to return to standby mode.